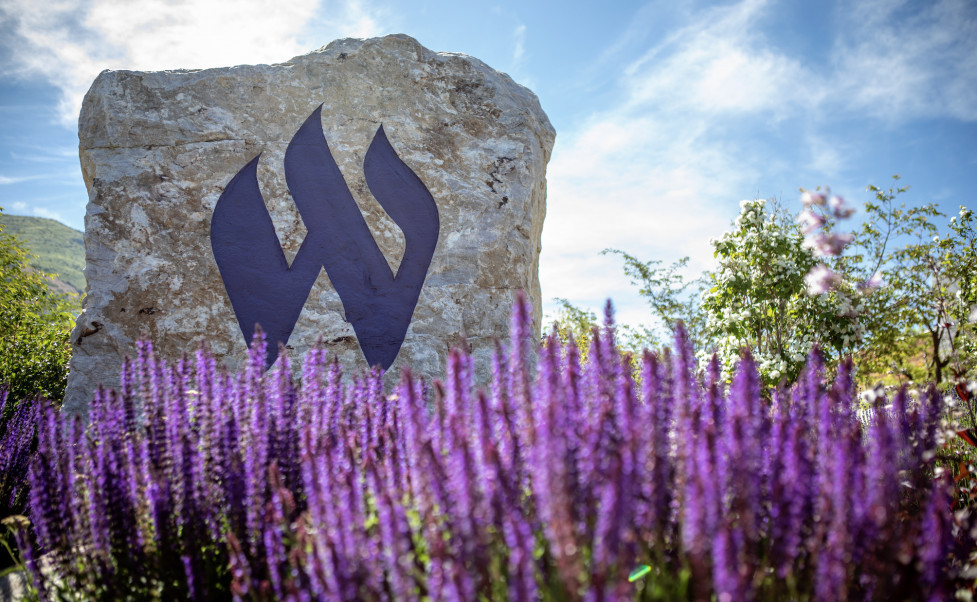 The Weber State University campus. RMCOEH's bachelor's degree program at Weber State plans to welcome its first students this fall. Photo credit: Benjamin Zack/Weber State University


Learn More About Bachelor's Program

RMCOEH is on the verge of a milestone.
In August, the inaugural cohort of students in the center's new bachelor's degree in occupational and environmental safety and health program will step into the classroom and open a new chapter in RMCOEH's 45-plus-year history. It will mark the first time RMCOEH will boast a bachelor's degree program alongside the graduate-level training that has produced more than 770 graduates since the center's inception in 1977.
There is a tremendous need for bachelor's-trained health and safety professionals, with the National Institute for Occupational Safety and Health estimating that there is a shortfall of 25,000 nationally. RMCOEH Deputy Director Matthew Hughes, MD, said launching the program enables RMCOEH to help fill that gap and better serve workers and businesses throughout the region.
"Adding a bachelor's program has been a long time coming and something that complements our many graduate-level programs," he said. "We are eager to have these students in our classes and partaking in our training. Many companies are employing safety professionals with little or no formal training, meaning graduates of this program will enter a job market where they will be in heavy demand and able to make a big difference immediately."
The bachelor's degree is housed within Weber State University. It is part of the university's Bachelor of Integrated Studies program, an arrangement that allows students to attend classes both at Weber State and the University of Utah and participate in the interdisciplinary experiences that RMCOEH emphasizes in its training. The degree is also a crucial part of a pathways program that RMCOEH is initiating at Weber State aimed at providing opportunities for students to begin their training in occupational safety and health as early as in high school.
Brenda Kowalewski, associate provost of high impact educational experiences and faculty excellence at Weber State, said creating the degree has been rewarding for the university, which prides itself on helping students elevate their lives through education.
"This degree will open many doors for the students who pursue it," she said. "It's going to be fun to watch these students progress and, ultimately, leave an impact on Weber State and wherever they end up next, whether that's starting a career or continuing their education in a graduate program."
Some of the core coursework students will take is based on the curriculum for the minor RMCOEH has offered for years through the University of Utah. After completing the degree, students will be equipped to fill a variety of well-paying positions within occupational and environmental health and safety. They will also have the opportunity, however, to expand their career opportunities and continue their education in one of RMCOEH's graduate programs.
The concept of offering a degree that can both serve as a launching point into a successful career or a springboard into further training is particularly exciting to RMCOEH's leadership. It will simultaneously open careers in occupational and environmental health and safety to a greater number of students while providing the center's graduate programs with a steady stream of qualified applicants.
Both of those elements are critical in furthering the center's mission of protecting the health and safety of workers and serving businesses, said RMCOEH Chief Operating Officer Matthew Thiese, PhD.
"This is really something that workers and businesses in Utah and our surrounding states should celebrate," he said. "One of the things that makes our center special is that we're always trying to find new and better ways to help workers and businesses, and this certainly qualifies as a major step in pursuit of that goal."